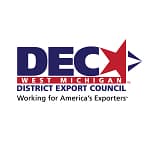 By: Jaye Sciullo
The West Michigan District Export Council is hosting a NASBITE International Certified Global Business Professional Exam Preparation course on June 8-9, 2015. The 2-day program will be held at Cascade Engineering in Grand Rapids.
The CGBP credential is designed to meet the needs of individuals working in global trade or studying for a career related to global commerce, as well as those working in trade assistance organizations, trade promotion agencies, and related educational institutions.
Individuals working in global trade must be knowledgeable in wide range of competencies, including global business management, global marketing, supply chain management, and trade finance. For candidates experienced in international trade, the CGBP credential validates your knowledge and expertise. For those new to global business, earning the CGBP credential establishes a professional development goal to ensure a full understanding of the profession.
For information about the course, including pricing and registration, please visit the WMDEC website at www.exportwestmichigan.com or contact Kendra Kuo at Kendra.kuo@trade.gov.