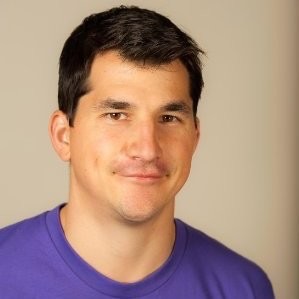 Member
The GFB: The Gluten Free Bar
Marshall Rader is the Co-Founder and CEO of The GFB maker of ridiculously tasty & protein packed gluten-free Bites, Bars & Oatmeal. After learning he had celiac disease in 2010, Marshall converted to a gluten-free diet. The experience was such a positive life changing event that it led to further investigation into the history of celiac disease throughout the world, availability of gluten-free products, and eventually to starting The GFB. Prior to The GFB, Marshall's career included roles in Sales, Supply Chain Management, Operations, and Purchasing. Marshall holds a Masters of Business Administration from the Kellogg School of Management at Northwestern University and a Bachelor of Arts in Supply Chain Management from Michigan State University.

The GFB began in 2010 with a rolling pin, rectangular cookie cutter, and a desire to create ridiculously tasty & protein-packed gluten-free products. In 2012 we opened our first production facility (i.e. a kitchen with some tables and a mixer), and began working with our first major customer. Over the past five years, product offerings have expanded to include Bars, Bites, and Oatmeal, and The GFB has exhibited a 55% CAGR over that time.

As a certified B-Corporation, The GFB is focused on "making good-for-you foods in good-for-you ways". All products are made in our zero waste facility and we build our team through an inclusive hiring program that supports individuals who face challenges gaining employment, including individuals with a criminal background. Over 65% of the production team joined The GFB through our inclusive hiring program and the team is supported through on-site counseling to build personal and work skills.

The GFB is based in Grand Rapids, MI and products can be found in over 12,000 stores in the US and Canada.
---
Articles Authored: