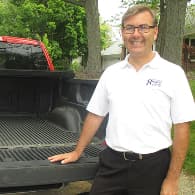 Rugged Liner, based in Owosso, Michigan, with 130 employees, has learned firsthand about the impact of exports back home.
The leading manufacturer and supplier of pickup truck bedliners, trailer liners, tonneau covers, wheel wells and bed mats started exporting its American-made products in 2010. Now the company exports to more than 60 countries, including Australia, Canada, Chile, Mexico, New Zealand and Peru. Exports directly support 30 jobs at the company and are responsible for 25% of sales, a percentage that increases every year.
However, Yannick Greiner, Rugged Liner's director of international sales, worries about the company's international competitiveness if Trade Promotion Authority (TPA) is not passed. "The reason why a lot of the automakers right now are setting up plants in Mexico, versus Michigan, is because having a plant in Mexico will give them access to more markets, through free trade agreements that Mexico has in force," he says.
Greiner is particularly hopeful that the Transatlantic Trade and Investment Partnership (TTIP) with the European Union will be finalized, allowing Rugged Liner to expand its exports to Europe. Trade agreements allow the company to grow, and, in turn, benefit the local economy.
"As we grow our export business, we're able to hire more people here, in Michigan," Greiner says. "And, as we are able to create new jobs, more money is put into our local economy in ways that benefit other local businesses and workers. That is what we want to continue to do."
He adds: "We have high hopes for Trans-Pacific Partnership (TPP) and TTIP. Once a trade agreement is in place, we witness less red tape, less bureaucracy and an overall simplicity in doing business. These agreements help us, and other small U.S. businesses grow."
Source: US Chamber of Commerce