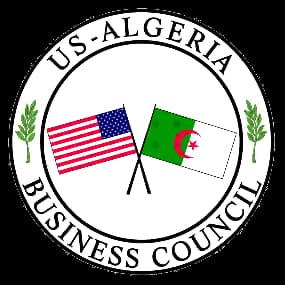 By: Jaye Sciullo
On November 30 US-Algeria Business Council and the FCE , with the collaboration of the Embassy of Algeria in Washington DC, the Corporate Council on Africa, the US Embassy in Algiers, the American Arab Chamber of Commerce, will host the 2015 Doing Business in Algeria Road Show.
REGISTRATION: http://www.us-algeria.org/usabc-events/2015-doing-business-in-algeria-roadshow.html
This high profile reverse trade mission will feature the largest Algerian delegation to ever visit the United States led by His Excellency, Abdeslam Bouchouareb, Minister of Industry and Mines of Algeria; His Excellency, Ambassador Madjid Bouguerra, the Algerian Ambassador to the United States; Her Excellency, Ambassador Joan Polaschik (TBC), US Ambassador to Algeria; Mr. Ali Haddad, President of FCE; Mr. Laid Benamor, President of CACI; and key investment officials from the Algerian Government and CEOs of leading private and public Algerian companies.
This is an excellent opportunity for productive business to business discussions, technology transfer through site visits, new partnerships, and a great chance for US businessmen to gain firsthand information on opportunities in Algeria. By bringing CEOs from public and private companies from Algeria to the USA to meet their high-level counterparts, we will make very positive in-roads in expanding and diversifying US-Algeria trade.
The purpose of the 2015 Doing Business in Algeria Road Show is to introduce the new reforms in the Algerian economy, promote commercial opportunities in Algeria in a number of sectors, and explore prospects for technology transfer through private sector initiatives and educational exchanges. Algeria is Open for American Businesses. Algeria has shown substantial willingness in improving its business environment.
For more information, please contact Fay Beydoun, Executive Director, American Arab Chamber of Commerce via email at faybeydoun@americanarab.com or via phone at (313) 945-1700